SHE: Lain Trzaska
---
She(Lain Trzaska) is amazing!
I randomly stumbled to one of his tracks on 8Bit-Collective and was immediately struck by the chiptune influenced dance music. I wanted to learn more, and I found additional free tracks on his official website!
Lain does many ambient tracks as well as tracks fun to dance to.
Most of his singles are free for download, however his 2 major album releases (under Pony Canyon) are iTunes or Amazon only. I really recommend the albums if you like his other work!
Lain's creativity goes beyond music, and roots from art which he has pursued from young.
As quoted from shemusic.org:
This "project" was based upon the idea that the characters and stories I created could be colored by the music I do. Different albums would be different characters in different situations/locations and the sounds and music would communicate the characters feelings and create a story. Returning sounds and melodies would hint at interaction between characters from other albums and somewhere in there, the listener would find himself creating images and events in his head, completing the story. It just happened that the first character was a girl and I didn't have a "band name" so I chose 'she' for it's simplicity. Thats how the use of female characters stuck as well.
One of my favorite songs 'Coloris' from the 'Coloris' album by She.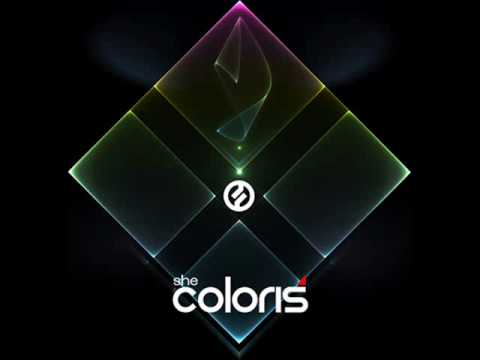 More about She music
Official Website: http://www.shemusic.org
Official YouTube Channel: http://www.youtube.com/sheofficial
Official Facebook Page: http://www.facebook.com/pages/she/51633907134
---
Tags: Coloris, Lain Trzaska, Orion, She